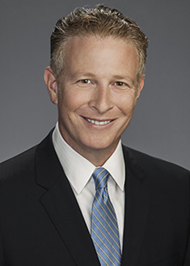 About Gary Miller

Senior Vice President, Financial Advisor
For Gary Miller, the most important aspect of investing is discipline. Goals must be set and a course must be charted. Maintaining focus on allocations and selections, while removing emotion, is the key to a successful strategy. A University of Texas graduate, Gary has been helping his clients navigate their financial journeys using customized investment solutions for more than 22 years.
He joined B. Riley Wealth Management in 2013 from Williams Financial Group in Houston. Today, as part of B. Riley Wealth Management, Gary leverages his experience as a financial advisor to help his clients cut through the noise of financial news networks, internet pundits and public sentiment. He works to separate emotion from the wealth management process, instead using market data and economic indicators to help guide clients through good markets and bad, all within their personal tolerance for risk. Through regular meetings and communication, he gets to know you and your goals, not just for the accounts held with him, but a true overall picture of where you are financially, and where you want to be.
Contact Gary today to learn more about his services and how B. Riley Wealth Management can help you and your family reach your financial goals.